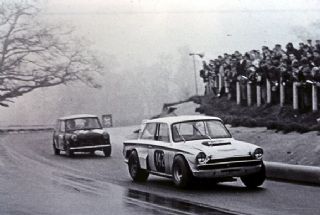 Charismatic racer of the 1960s and '70s Terry Sanger, who passed away at his West Wales home on 14 August aged 79, is probably best remembered for racing a Lotus Cortina shod with outrageously wide wheels and tyres and powered by a Ford GT40 V8 engine, with which he won the Redex Saloon Car Championship in 1967.
But this was merely a small part of Terry's successful career in motor racing which encompassed Sports, GT, F5000 and Saloons; he competed in the British Saloon Car Championship with a Ford Falcon followed by Chevrolet Camaro. Terry spent almost ten years as an independent privateer, eking a living on the international tour during the sixties and seventies.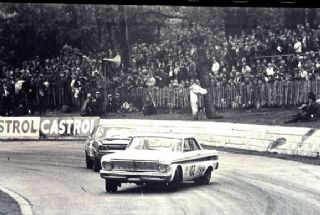 Starting his competition career on motorcycles before moving to four wheels, Terry was renowned throughout his profession for possessing instinctive engineering, analytical and diagnostic skills alongside those of being a fast, versatile and reliable race driver, competing in many of the classic endurance events of the era including Monza, Nurburgring, Spa and the Targa Florio.
Sanger's eclectic portfolio of competition steeds included; Bristol powered AC Ace, Morgan Plus 4, Marcos 1600, Lotus Cortina, V8 Cortina, Ford Falcon Sprint, Chevrolet Camaro, BRM/Ford V8 F5000, Lola 142 F5000 and the unique Harrier F5000 car that was designed and built by Sanger himself. As a result of his success on the track Terry was elected a Member of the British Racing Drivers Club in 1973.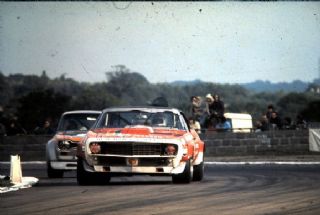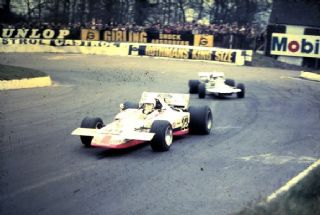 Terry is survived by wife Dianne, son Tim and daughter Jenny to whom Retro-Speed extends its deepest sympathy. The funeral will take place on Tuesday 27 August at 2pm in Narberth, Pembrokeshire and a memorial service is to be arranged for a later date.
Appreciation by Ken Davies