Friday, 6 December 2013
COMMENT
Le Jog (Land's End to John O'Groats Reliability Trial) gets underway on Saturday, and guess what? Bad weather is moving in with snow on the high ground. As always, it's going to be an interesting four days. Daily updates with Retro-Speed magazine.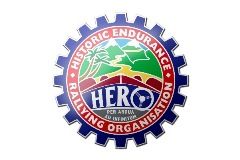 RETRO-SPEED
Classic car and historic motorsport magazine online. Daily updates and images from the world of classic and historic motorsport, classic rally

news

, historic motor racing, hill climbs, car trials, classic car shows, and major classic car and automobilia auctions.


COMING SOON
Le Jog - M
intex British Historic Rally Championship - HERO Cup - R.A.C. Rally Championship - HSCC Series - Masters Historic Racing - HRDC Series - V
SCC Events



LATEST HISTORIC MOTORSPORT VIDEOS

2013 Roger Albert Clark Rally; Revival Rally Club Valpantena 2013; 11th Rallylegend 2013; Cork '20' Historic Rally 2013; Trackrod Rally Yorkshire 2013; Red Kite Stages 2013; Rallying with Grp B Oulton Park 2013.



TOP IMAGES

H&H Chateau Impney Auction 2013 - VSCC Cotswold Trial 2013 - Wales Rally GB 2013 - NEC Classic Motor Show 2013 - Roger Albert Clark Rally 2013 - London to Brighton Veteran Car Run 2013 - Rally of the Tests 2013 - Trophee en Corse 2013 - Birkett 6 Hour Relay 2013 - Tour de Corse Historique 2013 - HSCC Finals Silverstone 2013 - Throckmorton Challenge 2013; Castle Combe Autumn Classic 2013; Prescott Autumn Classic 2013; VSCC Snetterton 2013; Mugello Classico 2013; AMOC Snetterton 2013; Rallyday 2013.

Click

here





MALLORY PARK FINDS NEW LIFE

2014 R.A.C. RALLY CHAMPIONSHIP AND ROGER ALBERT CLARK RALLY

SPECIAL HSCC DISPLAY AT 2014 AUTOSPORT INTERNATIONAL

DUNCAN/SLATCH WIN 2013 EAST AFRICAN SAFARI CLASSIC

CHATEAU IMPNEY SPEED CELEBRATION 2013

HSCC REVEALS 2014 CALENDAR

EAST AFRICAN SAFARI CLASSIC RALLY 2013

NEC CLASSIC MOTOR SHOW 2013

THE 2013 INTERNATIONAL HISTORIC MOTORING AWARDS

2013 ROGER ALBERT CLARK RALLY

LONDON TO BRIGHTON VETERAN CAR RUN 2013

PURELY PERSONAL - BIRKETT RUMBLINGS

11TH REVIVAL RALLY CLUB VALPANTENA 2013
RETRO-SPEED
The online classic car and historic motorsport magazine supports:
GoMW, Guild of Motoring Writers
IRDC, International Rally Drivers Club
HERO, Historic Endurance Rally Organisation
CRA, Classic Rally Association
HRCR, Historic Rally Car Register
BMMC, British Motorsport Marshals Club
Brooklands Museum
RETRO-FACTS


Conditions were so bad at the start of the 1960 East African Safari Rally, only 37 out of the 84 crews completed the first leg. While, as what can only be regarded as an exercise in supreme optimism, four new Mini Minors were entered, all of which either fell apart or went OTL, including the car of Peter Garnier that competed the distance to Nairobi but was five hours late. Meanwhile, the Rally was won by locals Bill Fritschy and Jack Ellis in their Mercedes-Benz 219.