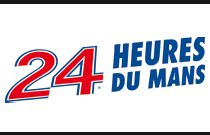 AS THE longest day of the year approached it was once again time for the annual pilgrimage to Le-Sarthe in western France for Les Vingt-Quatre Heures du Mans, or to you and me, the Le Mans 24 hours.



Although beaten by Maserati at the Nurburgring 1,000km, everyone was expecting a Ferrari victory at Le Mans where no less than eleven cars had been entered, led by the experienced pair of Olivier Gendebien and Phil Hill. Aston Martin was also strongly represented (five cars) while Maserati themselves arrived on the grid with three twelve-cylinder Type 63s. Further down the field four Lotus Elites were mixing it with various Abarths and DB Coupes. Rally driver Paddy Hopkirk was sharing a Sunbeam Alpine with Peter Jopp, Jim Clark was in an Aston Martin. while Stirling Moss teamed up with Graham Hill in a Ferrari 250 GT.

It was under an overcast sky when, at four o'clock, the fifty-five drivers sprinted to their cars and took off on the opening lap. Two hours later and the circuit was awash, the heavy rain causing mayhem. Walt Hansgen crashed his Maserati at Tertre Rouge while Bruce Halford left the road on the pit straight. Both were taken to hospital as the Rodriguez brothers continued to lead the pack in their Ferrari TR61. Around ten in the evening it finally stopped raining and the Gendebien/Hill Ferrari found itself in the lead. But at one o'clock the Mexican pair were back in front with 'works' Ferraris now first, second, third and fifth. The private 250GT of Moss and Hill was fourth but failing oil pressure and a blown head gasket saw them retire.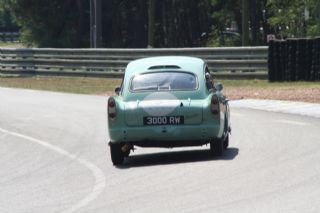 At half distance the position at the front was the same, just twenty-eight seconds separated the leaders as dawn broke but then around 7.00am the Rodriguez Ferrari lost thirty minutes due to a misfire, putting them back into fourth place. This soon became third when the second place V6 Ferrari of Ginther and 'Taffy' von Trips ran out of fuel. Then with four hours to go they moved into second, five laps behind Gendebien. But the 24 hours of Le Mans can be very unfair. Suddenly, with thoughts now on finishing, the car cried enough and Pedro coasted into the pits with a holed piston.
After 2,782.19 miles at an average 115.92 mph Gendebien/Hill, Parkes/Mairesse and Noblet/Guichet gave Ferrari a well deserved overall one-two-three victory with the best Maserati back in fourth. The Index of Performance went to a 702cc DB Panhard while Peter Harper and Peter Proctor won the Index of Energy in their Sunbeam Alpine.
MEANWHILE BACK
in sunny Sussex, the Goodwood Members Meeting took place during the same weekend and Jaguar were celebrating their Silver Jubilee in grand style, beginning with a 150-mile rally from London to Beaulieu, followed by a dance and slap-up meal. On the Sunday Sir William Lyons led a cavalcade of historic Jaguars which included a number of famous winners, and then Lord and Lady Montagu judged the Concours d'Elegance …… won by a Jaguar MK1X. All the time the Jaguar Brass Band entertained the enthusiastic crowd. Do they still play in the empty workshops of Browns Lane?
IN BELGIUM
at the magnificent Spa race track on 18 June, Ferrari again proved their dominance by not only winning the Belgium Grand Prix, but also finishing second, third and fourth. Fresh from victory at Le Mans, American Phil Hill set fastest qualifying time and then went on to win the race, albeit by only seven-tenths of a second from Taffy von Trips. These were heady days for the 'il Commendatore'.

OTHER EVENTS
of note from June 1961: thirty-two passengers died when the Paris to Strasbourg Express crashed down a ravine near Vitry-le- Francois; Adolf Eichmann appeared in an Israel courtroom on charges of committing war crimes; and Ernest Hemingway was released from a psychiatric hospital and shot himself six days later. Top of the hit parade was Elvis Presley with 'Surrender' followed by 'Runaway' sung by Del Shannon.