Silverstone Auctions will hold its first dedicated automotive auction on July 23 during the Silverstone Classic race weekend. There are a number of significant lots for auction. Retro-Speed's test driver Ed McDonough was able to sample some of them at a recent Silverstone media day.

The Formula One car which took James Hunt to his very first F1 victory will come under the hammer. The Hesketh 308/2 gave the Hesketh team and James Hunt a first victory, which turned out to be Hesketh's only win. The 308/2 won the 1975 Dutch Grand Prix at Zandvoort and became the last car to win a Grand Prix without commercial sponsorship. The car was later raced by Guy Edwards and Harald Ertl, and has now been returned to its original colors. The car has appeared at Goodwood and is now pristine and race ready.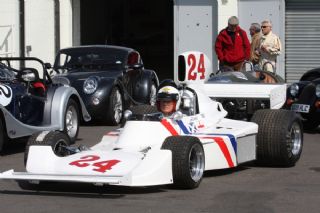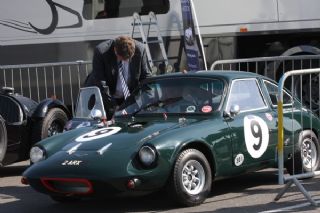 Also up for sale is the rare Prototype Deep Sanderson 301 GT car which ran at Le Mans, Spa and the Nurburgring in 1963 and 1964. The car was built and developed by Chris Lawrence and it became the very first Mini derivative to race internationally. It actually led the Index of Performance for 20 hours at Le Mans in 1963.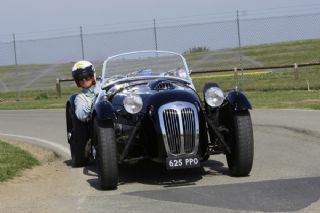 A series of Frazer Nash Replica 'replicas' were built in 1990, and one of these cars, WOK 1, is for sale at the auction. It has a Bristol Series engine exactly as the works cars did, and is a delight to drive. It has full FIA papers and several laps at Silverstone proved it to be a very competitive runner.
More on Silverstone Auctions at
www.silverstoneauctions.com