An Italian affair Words and images by Steven Vandeputte

Mille Miglia, 22-25 October 2020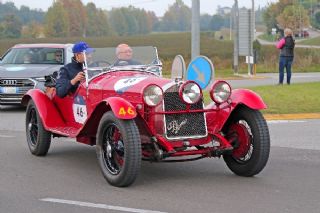 The most prestigious classic car rally in the world was moved from its usual spring date in May to the end of October for obvious reasons, but that did not keep classic car owners from all across Europe making their way to Italy for the 38th running of the modern Mille Miglia.
Slightly down on numbers, the entry list still looked mighty impressive with many priceless pre-war Alfas, Lancias and Bugattis. Post-war machinery included Maserati sportscars, Mercedes 300SLs and Arnolt Bristols to name but a few. The 350-plus Mille Miglia eligible cars took the start on Thursday afternoon in the historic city of Brescia for a four-day rally through a car mad Italy.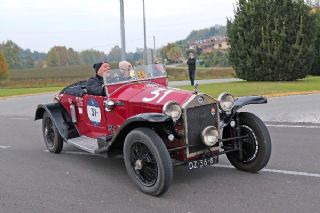 Although the atmosphere was not as it would have been under normal circumstances, many locals, all wearing face masks, sat beside the road enthusiastically waving the participants on. The autumn weather did not spare the teams, with some heavy rain proving especially demanding for those teams that did not have a roof above their heads.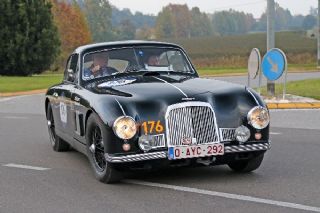 After 1700km on Italy's most scenic roads, and after visiting places like Siena, San Marino and Rome, in the end Italian father-and-son team Roberto and Andrea Vesco won in their 1929 Alfa Romeo 6C 1750 Zagato. The Vescos are no strangers to the Mille Miglia podium having won before and scored many podium finishes in recent years.
Striking was the large contingent of Dutch teams, almost one out of five teams represented the Netherlands. But the Mille Miglia remains an Italian affair, as they are the only ones that truly understand or care about the regulations, with only one non-Italian team managing to finish in the top 10.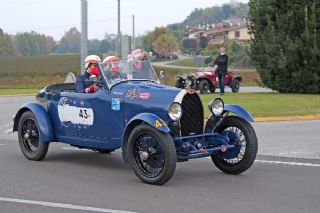 The experienced Dutch team of John and Chelly Houtkamp in their1928 Lancia Lambda took 10th place and won the 'Coppa delle nazioni'. A lot further down the results in 45th position was the next foreign team, Decremer/Martens from Belgium in an Aston-Martin DB2 (image 3). The first all-female team and repeat winners of the 'Coppa delle dame', Silvia Marini and Francesca Ruggeri, finished 24th in their 1929 Bugatti T40.