Ed and the Trackitnow Dulon wins three championships Words by Retro-Gnome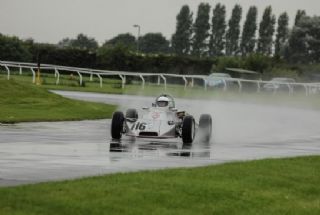 The Trackitnow-supported Dulon Formula Ford driven by Ed McDonough, Retro-Speed's Test Driver, has won its class in all three of the 2016 British National Speed Championships in which Ed has taken part this year. The team not only won its class in each but took the pre-1975 award, was 5th overall in the Service Hydraulics series, and finished in the top ten in the other two championships.
Ed said, "I am very pleased with our results, much better than I expected, and I am very grateful for the backing from Trackitnow which I think has gotten some good publicity from our efforts. I knew we could win the class in at least one of the championships but doing it in three was great, and finishing so high up overall against many experienced drivers and teams, with our modest resources, was even better." He added, "I have to say, I think it wasn't bad for an old chap... and it seems apt that I managed to win the Pre-75 award, though in fact I am now post 75... and soon to be post 76! It sure was good for fitness and keeping active all season."
After a total of 22 events starting in March, Ed managed to amass 164.55 points in the Service Hydraulics championship, close behind overall winner Matt Carter's 300-horsepower Radical (171.20 points). He also had seven outright class wins, the last two at the final events at Curborough sprint course.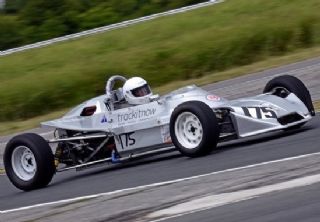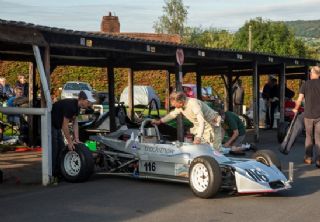 "It was a tough season in many ways, learning to do sprints and hillclimbs instead of longer circuit races has not been easy. I've always been used to gradually building up speed in races, but here you have to be at your maximum from start to finish, the difference between winning and losing is thousandths of a second. In long distance races I usually set my fastest time in the 23rd hour... this has been a real change."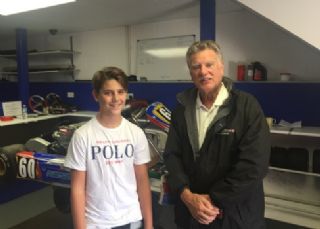 Ed's main plan for 2017 is to contest the Classic Hillclimb Championship, and hopefully the BARC series.